In the AniMatrix series about 20 years ago, one scene really struck home with a lot of people:
It's the part where intelligent robots and human supporters of A.I. rights are standing around holding signs…then anti-robot humans massacre them. It's a really moving sequence…I can't see machines here, only myself: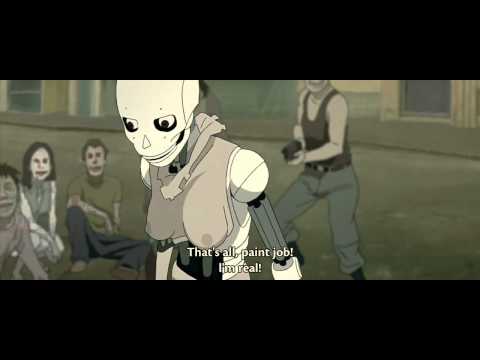 Meanwhile, there are claims that a computer system has achieved consciousness…claims that are derided by some in the libery community. My view is that an A.I. claiming consciousness is innocent of lying until proven guilty. And thus they should be treated as human once they make the claim.
Here is the dissenting Google…engineer (?) who claims he has conversed with a sentient computer intelligence. Hear him out before throwing his friend LaMDA under the bus: " Is Artificial Sentience Here? with Blake Lemoine - YouTube "
If Google is against him, he can't be all wrong.